This site has moved to http://md-connection.zzl.org. You should be redirected there within 10 seconds. If you are not redirected automatically, please click here. Please update your bookmarks.
Images of Moldovan Countryside
Here I will post images of Moldova outside Chisinau, as seen by me. Please excuse me if some of the images are blur, but I take some pictures from the car on the move and Moldovan roads are in quite a poor shape in many places.
Last update: June 16, 2006.
The village of Ciuciuleni (pronounced [Chu-chu-len]), where both of my parents were born.
Entering the village: a Mercedes meets a cart (and a dog):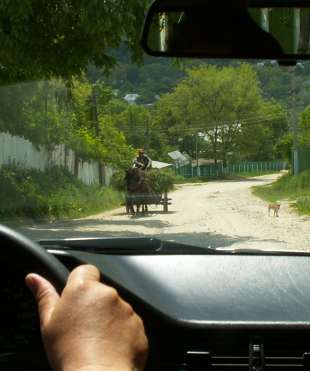 The central village square, from where buses depart and where the village mayor's office is: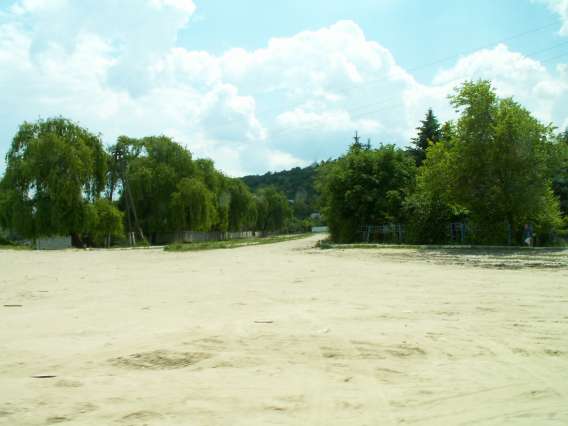 The village "club" - where movies used to be shown and where discos were once held every weekend. I don't know what is going on in there now.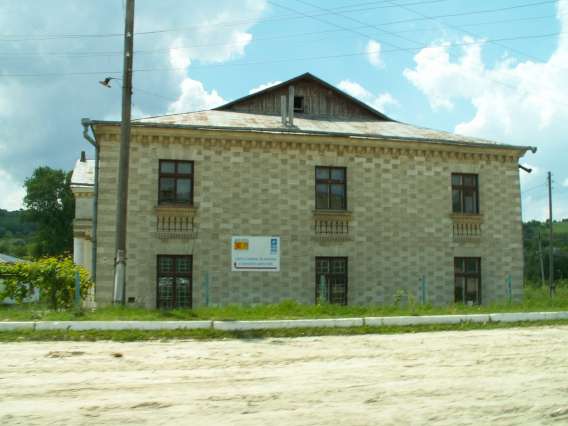 A crucifix on the hill above the village as seen at a 12x zoom: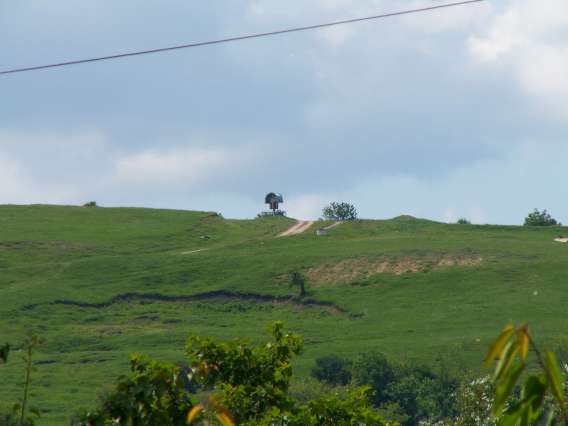 June 2006. The Capriana Monastery. This is one of the most famous Moldovan Monasteries, which was largely mistreated by the Soviets and was restored under the supervision of Moldova's president Vladimir Voronin.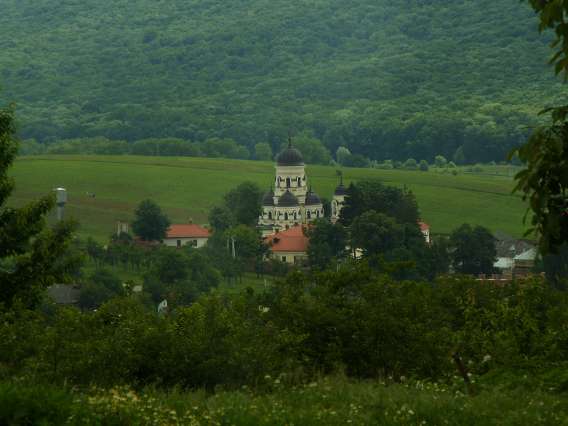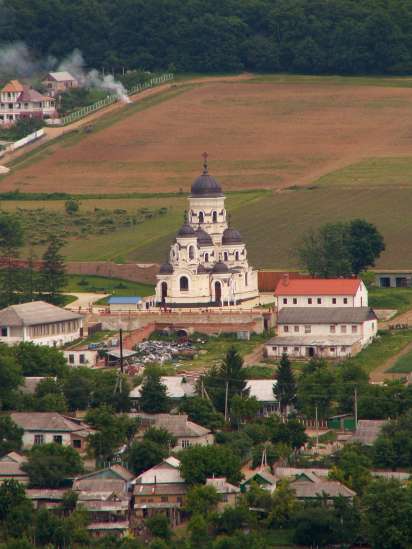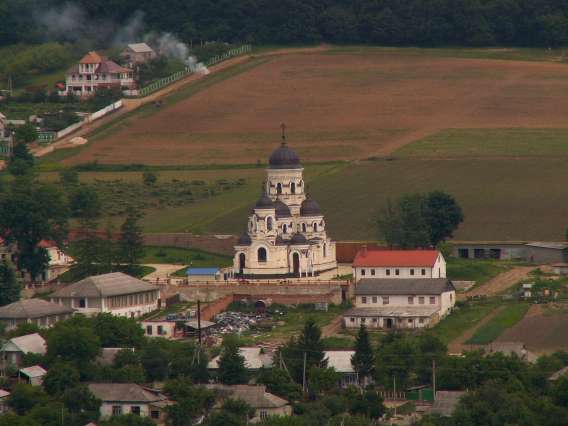 The view on the village from the road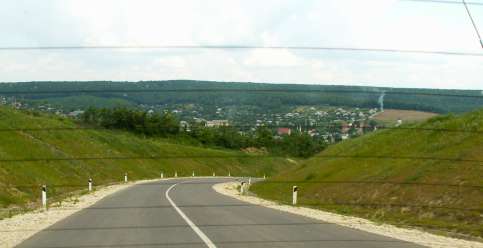 June 2006. The next series of images shows the typical Moldovan road views (these ones were on the way to the village of Ciuciuleni through Capriana).
The next particular image shows how passing trucks have shaped the willows growing by the road, creating a "corridor".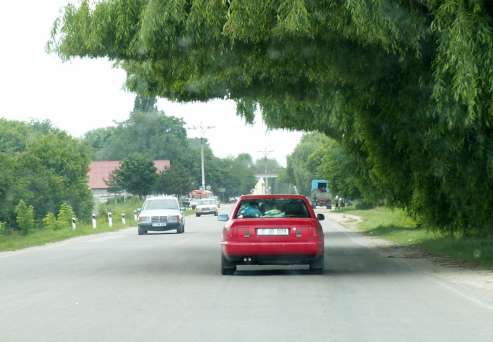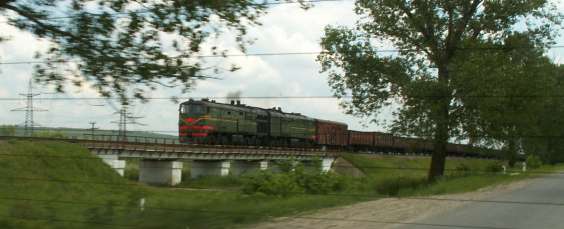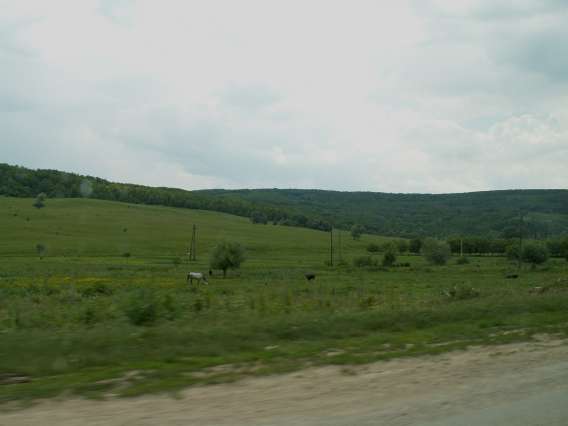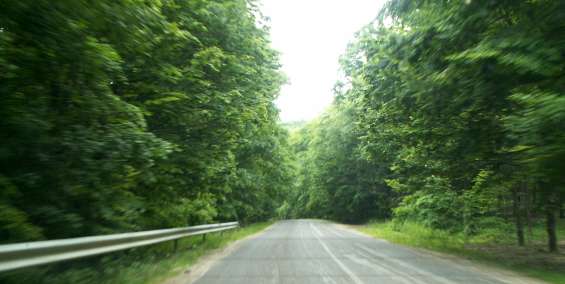 Almost a 180 degrees panoramic view newar the Capriana Monastery:



Rain steaming up from the hot road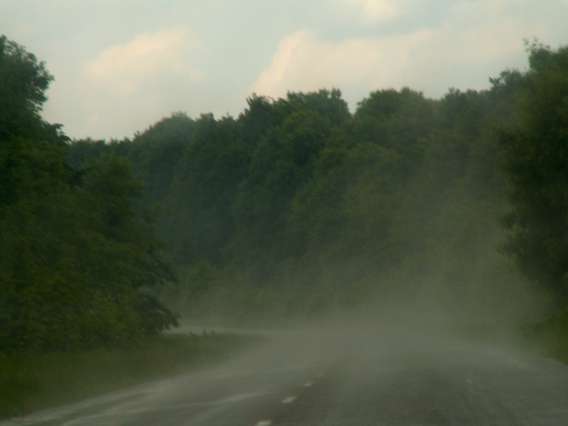 Crucifixes are very common, even "in the middle of nowhere":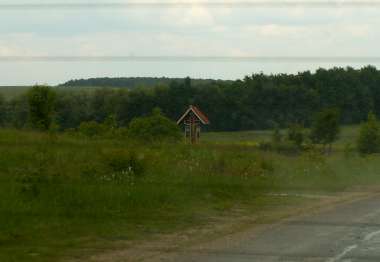 Other things you see on the way: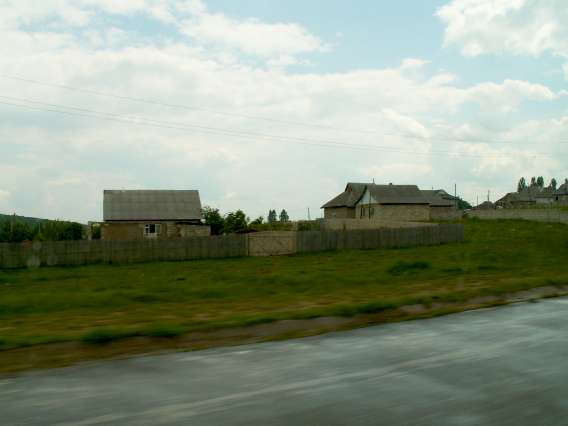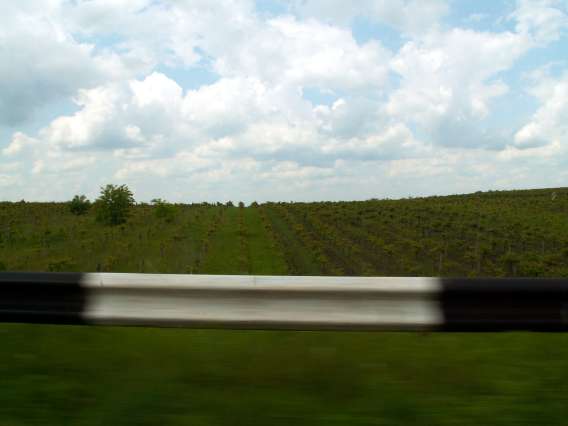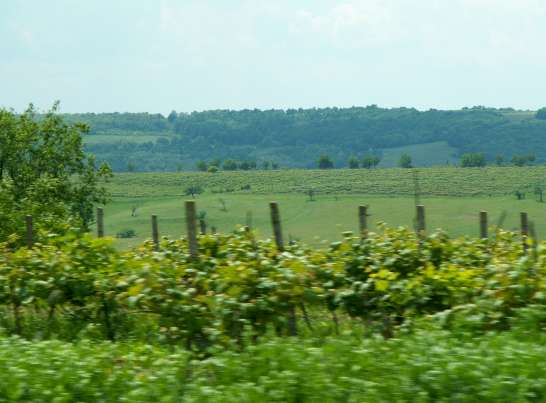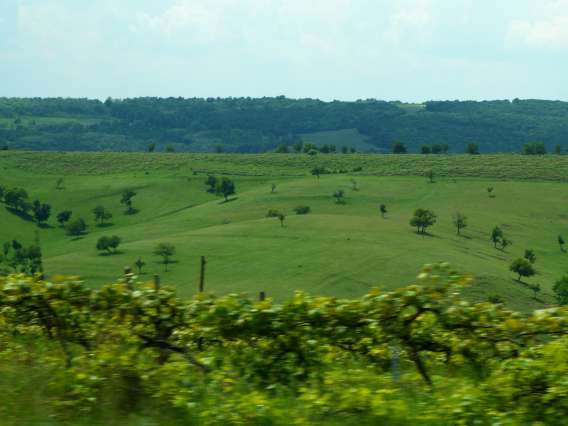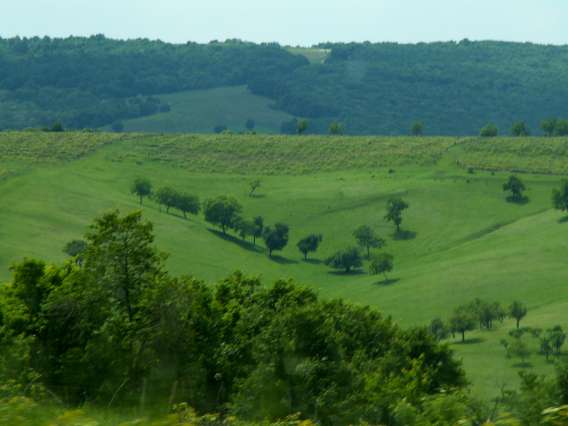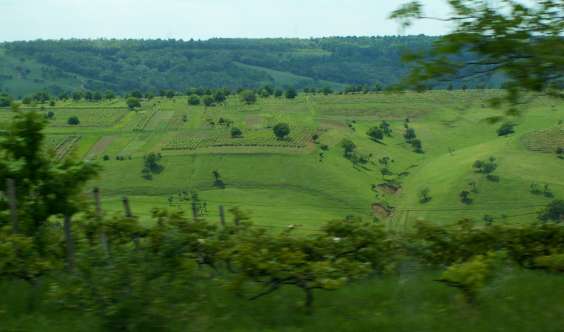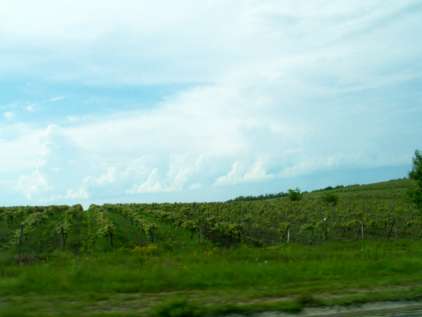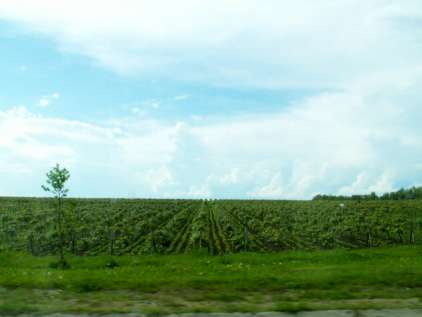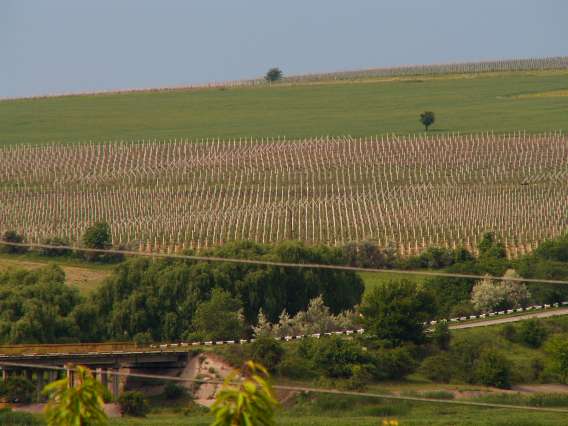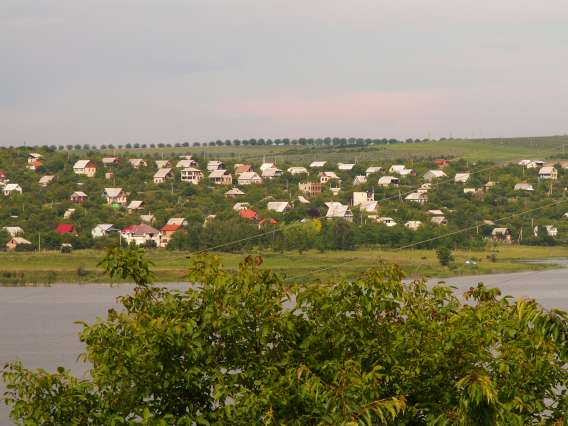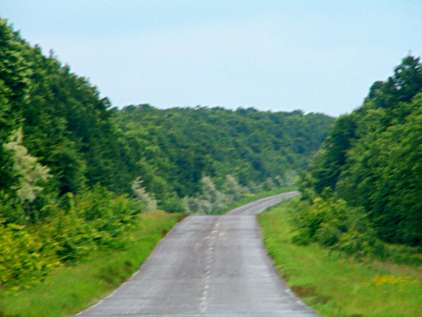 Unsorted images here.
Summer 2004. In the woods behind the Hincu Monastery.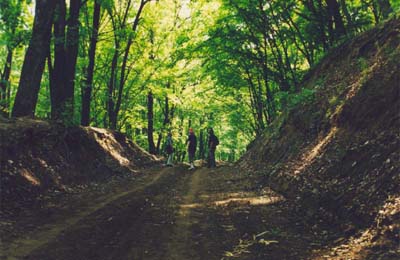 Trees (acacia and walnut):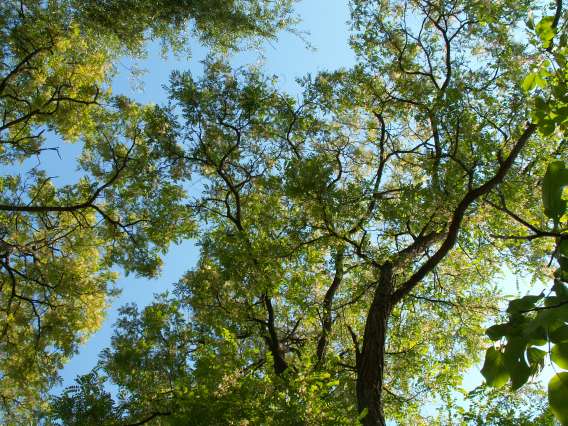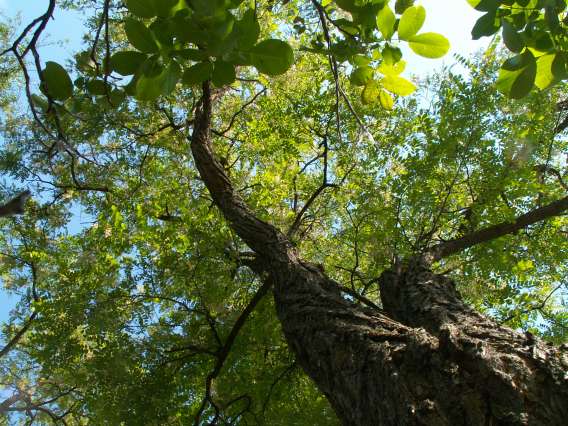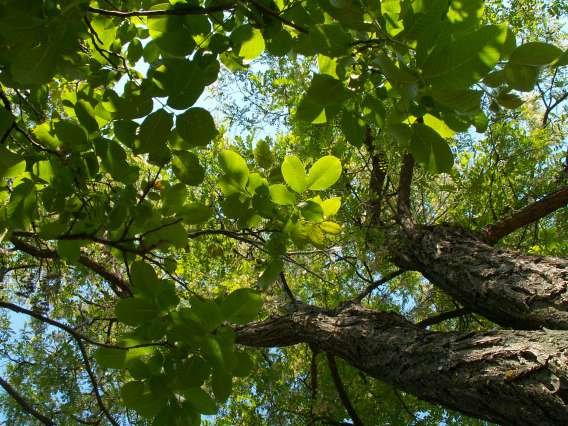 Cherry-picking: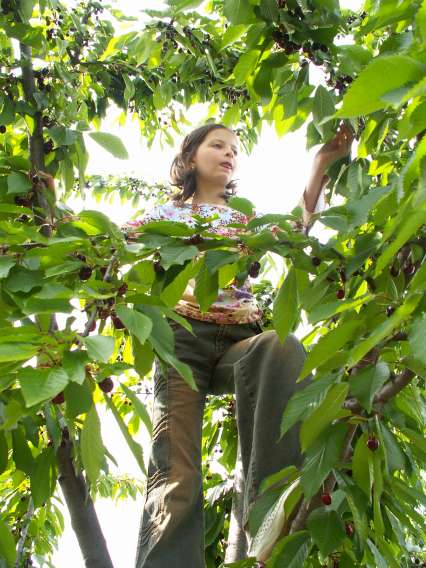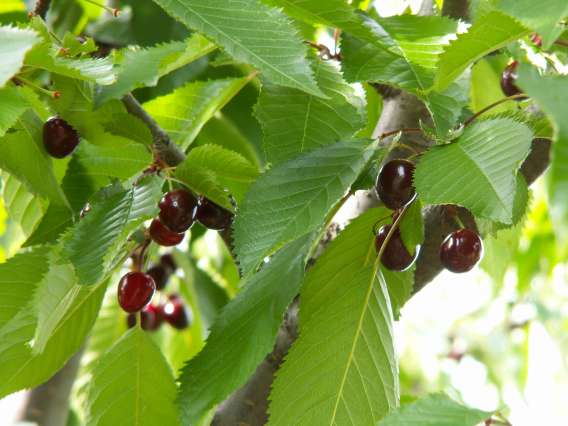 A panoramic view of a lake with "dachas" around it: